Gabapentin is a prescription drug. It comes as an oral capsule, an immediate-release oral tablet, an extended-release oral tablet, and an oral solution.
Gabapentin oral capsule is available as the brand-name drug Neurontin. It's also available as a generic drug. Generic drugs usually cost less than the brand-name version. In some cases, the brand-name drug and the generic version may be available in different forms and strengths.
Why it's used
Gabapentin oral capsule is used to treat the following conditions:
Seizures: Gabapentin is used to treat partial (focal) seizures. It's taken together with other seizure medications in adults and in children 3 years of age and older who have epilepsy.
Postherpetic neuralgia: This is pain from nerve damage caused by shingles, a painful rash that affects adults. Shingles appears after infection with the varicella zoster virus. This virus occurs in people who have had chicken pox.
Gabapentin may be used as part of a combination therapy. This means you may need to take it with other drugs.
How it works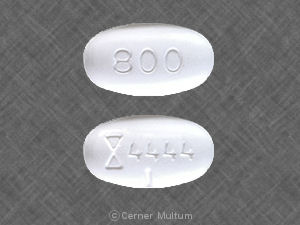 Gabapentin belongs to a class of drugs called anticonvulsants. A class of drugs is a group of medications that work in a similar way. These drugs are often used to treat similar conditions.
It's not fully understood how gabapentin works. For postherpetic neuralgia, it seems to prevent the increase in sensitivity to pain that occurs. For seizures, it may alter the effect of calcium (low levels of calcium may cause seizures).
Gabapentin side effects
Gabapentin oral capsule can cause mild or serious side effects. The following list contains some of the key side effects that may occur while taking gabapentin. This list does not include all possible side effects.
For more information on the possible side effects of gabapentin, or tips on how to deal with a troubling side effect, talk with your doctor or pharmacist.
More common side effects
Some of the more common side effects that can occur with use of gabapentin are listed below, along with their rates:
Also:
viral infection
fever
nausea and vomiting
trouble speaking
hostility
jerky movements
The side effect rates are based on patients over 12 years old, as reported in clinical trials for the brand equivalent, Neurontin. Certain rates vary by age. For example, pediatric patients 3 to 12 years of age most commonly experienced viral infection (11%), fever (10%), nausea and/or vomiting (8), tiredness (8%), and hostility (8%). There were no clinically significant differences in rates between men and women. For more information, see the FDA package insert.
If these effects are mild, they may go away within a few days or a couple of weeks. If they're more severe or don't go away, talk to your doctor or pharmacist.
Serious side effects
Call your doctor right away if you have serious side effects. Call 911 if your symptoms feel life-threatening or if you think you're having a medical emergency. Serious side effects and their symptoms can include the following:
Changes in mood or anxiety. Symptoms can include:

thoughts of suicide or dying
attempts to commit suicide
anxiety that's new or gets worse
crankiness that's new or gets worse
restlessness
panic attacks
trouble sleeping
anger
aggressive or violent behavior
extreme increase in activity and talking
unusual changes in behavior or mood

Changes in behavior and thinking, especially in children ages 3 to 12 years. Symptoms can include:

emotional changes
aggressiveness
trouble concentrating
restlessness
changes in school performance
hyper behavior

Serious and life-threatening allergic reaction. Symptoms can include:

skin rashes
hives
fever
swollen glands that do not go away
swollen lips and tongue
yellowing of your skin or the whites of your eyes
unusual bruising or bleeding
severe tiredness or weakness
unexpected muscle pain
frequent infections
Gabapentin oral capsule can interact with several other medications. Different interactions can cause different effects. For instance, some can interfere with how well a drug works, while others can cause increased side effects.
Below is a list of medications that can interact with gabapentin. This list does not contain all drugs that may interact with gabapentin.
Before taking gabapentin, be sure to tell your doctor and pharmacist about all prescription, over-the-counter, and other drugs you take. Also tell them about any vitamins, herbs, and supplements you use. Sharing this information can help you avoid potential interactions.
If you have questions about drug interactions that may affect you, ask your doctor or pharmacist.
Pain drugs
When used with gabapentin, certain pain drugs can increase its side effects, such as tiredness. Examples of these drugs include:
Stomach acid drugs
When used with gabapentin, certain drugs used to treat stomach acid problems can reduce the amount of gabapentin in your body. This can make it less effective. Taking gabapentin 2 hours after taking these drugs can help prevent this problem. Examples of these drugs include:
aluminum hydroxide
magnesium hydroxide